Missed numbers 20-11? Click here.
So now we check out the top ten modern collectible Japanese cars. It seems the first installment generated a fair bit of discussion! Bear in mind that the cars listed are only ranked on ability to appreciate in value in the future. If your favourite car hasn't appeared on the list, don't take it personally!
Let's check out the big guns.

The US's love of all things VTEC is what will drive prices on these up pretty hard once they reach 25 years of age (at which point they will become eligible for import to the States). The EK9 Civic Type R and the DC2 Integra Type R are the picks of the bunch for collectors; modern day lightweight street-registered race cars with that screaming hand-ported B16B engine. Values of the EP3 and DC5 will rise off the back of these, but the EK9 and DC2 were the trailblazers and more highly prized by Honda aficionados.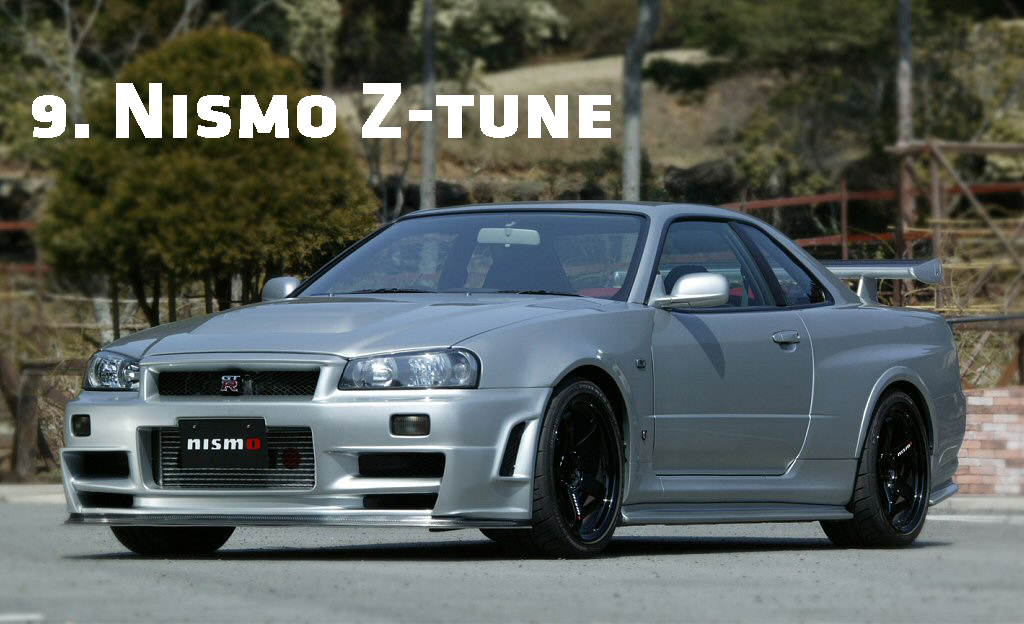 This is probably a no-brainer, and a bit cheeky separating it from the Skyline on which it was based, but the Z-Tune represents the pinnacle of Nismo's ground-up production efforts before they effectively became a bodykit-and-decals manufacturer. Nineteen examples were officially produced, all numbered, all dark silver.  Note that a number of well-heeled R34 GT-R owners later sent their cars to Nismo for the complete Z-Tune treatment, so whether or not collectors consider these to be worth less than the originals is up for debate at this stage. One such vehicle is painted midnight purple, which has generated plenty of discussion over the years. Price projections? They will push well past USD$1m by the time they become eligible for import to the US (I suspect double that figure), bearing in mind that most current owners have barely driven them, understanding their potential as an investment. The R33 GT-R-based Nismo 400R is another one to watch, as prices have jumped in recent times. The R32 GT-R Nismo version? Not a patch on the other two in terms of modifications and built by Nissan rather than Nismo, but the connection will still help it fetch a premium in the future.
It's worth pointing out that the LFA was hideously expensive to start with, but the relentless pursuit of perfection by the design and engineering teams, as well as those who hand-built the 500 examples, is a quintessentially Japanese trait. Toyota's decision not to build a successor when production finished at the end of 2012 merely assured the LFA's collectible status. While it may not be as achingly beautiful as the classic 2000GT, don't be surprised if prices rise beyond USD$1m for clean original examples within the next 5 years. The Nurburgring package (of which 50 were built) will be the most sought after. It's one of my bucket list cars!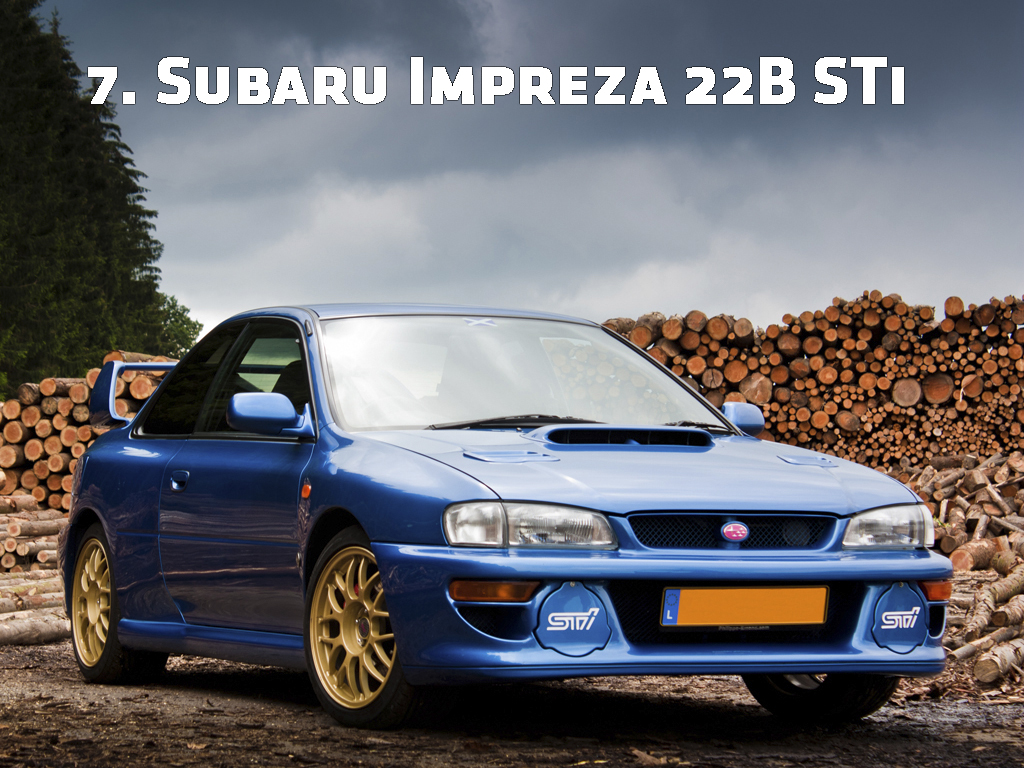 Back when the 22B was released, Wheels magazine made the brave call that it would be the first million-dollar Subaru, such was its potential appeal to collectors. We haven't quite reached that mark yet, but prices are definitely moving north. Only 400 JDM-spec 22Bs were built, and they were all sold in something like two days back when first released in 1998. The 22B is a cracker of a drive, and clear links to Subaru's golden years of rallying make it a solid investment. A variety of unique (and potentially irreplaceable) parts ensures potential buyers will be looking closely at originality as a key feature in the future. As the prices of 22Bs start to climb out of reach of ordinary folk, look for lesser models to appreciate in value, starting with the other GC8 STi 2-door coupes, followed by any of the limited edition variants such as the STi Spec C or the RA-R. Bought a bug-eye GD WRX, hoping it will be collectible some day? Throw it in the bin.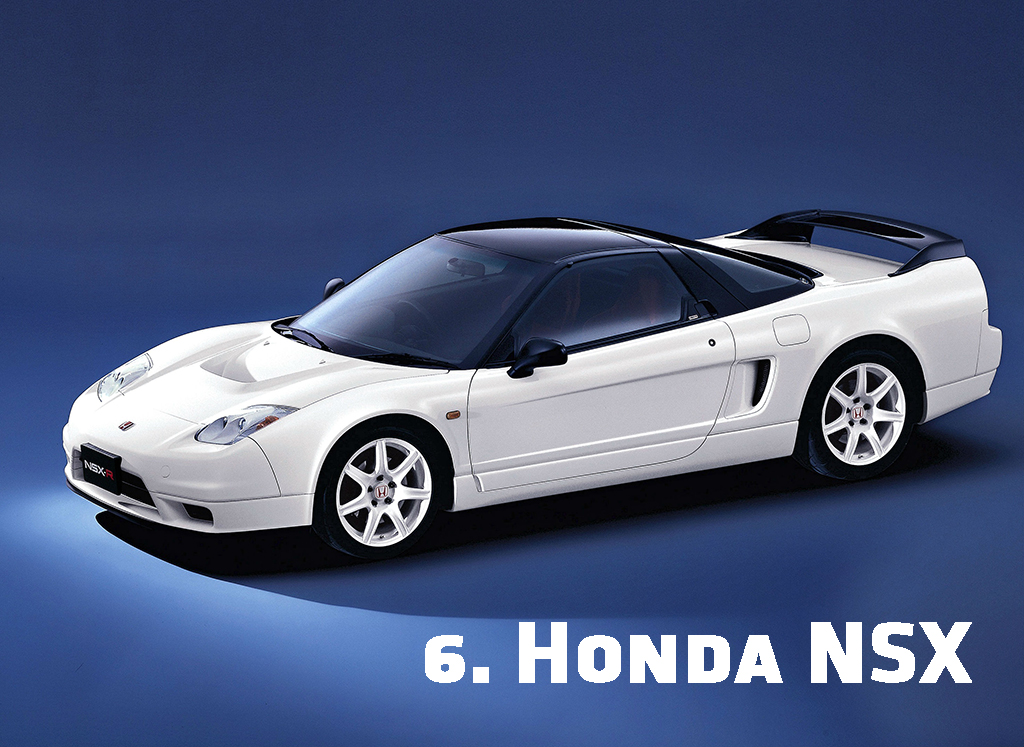 Like many of the other cars listed in the top 20, the NSX was a groundbreaker; Japan's first foray into the supercar market. Packing a relatively under-powered V6 engine (thank Japan's stupid  power limits for that one), it was accused of being soul-less by Euro-snobs of the era, but journos raved about its sweet driving experience. Its greatest achievement was proving to Europe that exotic cars could also be reliable and well built, and we can thank the NSX for the significant improvements made to both driveability and build quality by other manufacturers in the years that followed (especially at Sant A'gata and Maranello).  The NSX (the Type R in particular) was considered a classic in Japan as soon as production stopped. Notice how difficult they are to find in Australia? Many have been smuggled back to Japan by astute collectors already. Unlike the complex new-gen NSX just released, the original is relatively easy to maintain and keep on the road. Watch their prices soar once Type Rs become eligible for the US. Avoid buying an auto at all costs.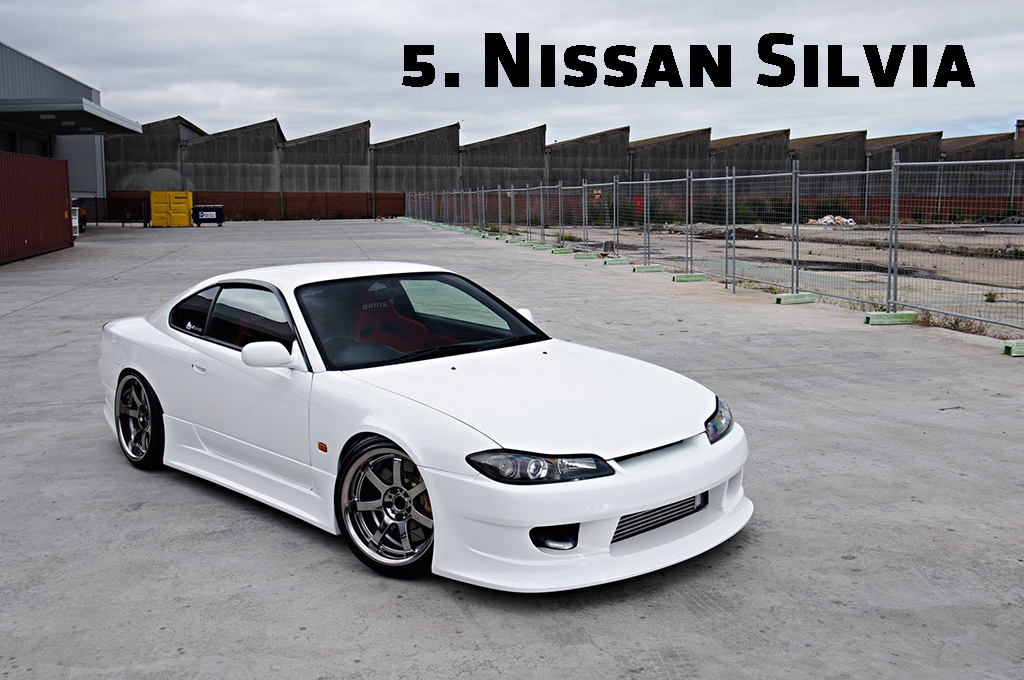 Drifters, remember all those S13s you were using as missiles and scraping along walls back in the early 2000s? Well done, you've inadvertently turned them into classics. I'm casting a wide net and including the 180SX as part of the Nissan Silvia crew in this instance. S13s remain legendary for their driftability, but the alarming rate at which they keep being destroyed means that the clean examples that remain are becoming sought after, particularly in Japan (courtesy of Australia and a few other countries cleaning out all Japan's stock over the years!). The kouki 180SX Type X (1996 onwards) is the model to grab, with clean, low-mileage examples fetching relatively big money at auction in recent times. If you ever stumble across a 'factory' Sileighty, then snaffle it, as they will be highly sought after if the market educates itself sufficiently. From there, any clean S13 that is SR20DET powered and manual is worth buying. Given their history, light mods are unlikely to prove a problem for collectors. As for the S15, prices on these have already risen in previous years, to the point where clean examples have passed their new-car price. As with S13s, S15s are disappearing quickly as drifters wrap them around poles, so prices will continue to rise steadily. Think of the S15 as the KP510 Bluebird of the early 2000s. JDM Spec R in manual is the pick, especially with the optional bodykit. Don't discount the Autech version with the non-turbo high-compression SR20VE engine; most have been thoroughly thrashed by P-platers though, so keep an eye out one that has been looked after. S14? The meat in the sandwich, unfortunately, and not likely to hold the same collector appeal as the models around it.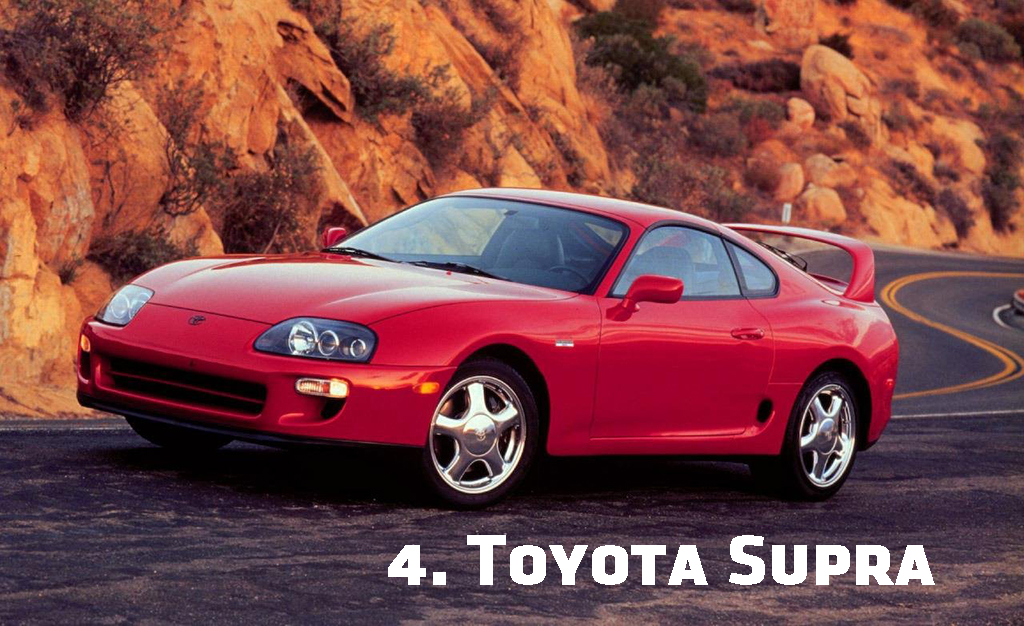 Is this the 2000GT of the 21st century? Not quite, but prices have certainly gone crazy on good ones, and that trend will continue. Like the FD RX-7, its shapely body is both beautiful and menacing, and its wrapped around what was one of the world's greatest six-cylinder engines at the time it was released. When cashed-up buyers come knocking, they generally look for the most recent example they can find, and the problem is that by the year 2000, the Supra was no longer a very good seller, making good late model examples highly sought after. If you're shopping for a 2002 RZ with manual transmission at auction in Japan, you'd better come armed with an open cheque book, because it's the only way you'll win it. As tempting as it may be, avoid the Aerotop version like the plague – when dealers had them in stock, they used to remove the roof panel when taking customers for test drives, so bad was the squeaking and leaking (hello chassis flex!) when the panel was fitted.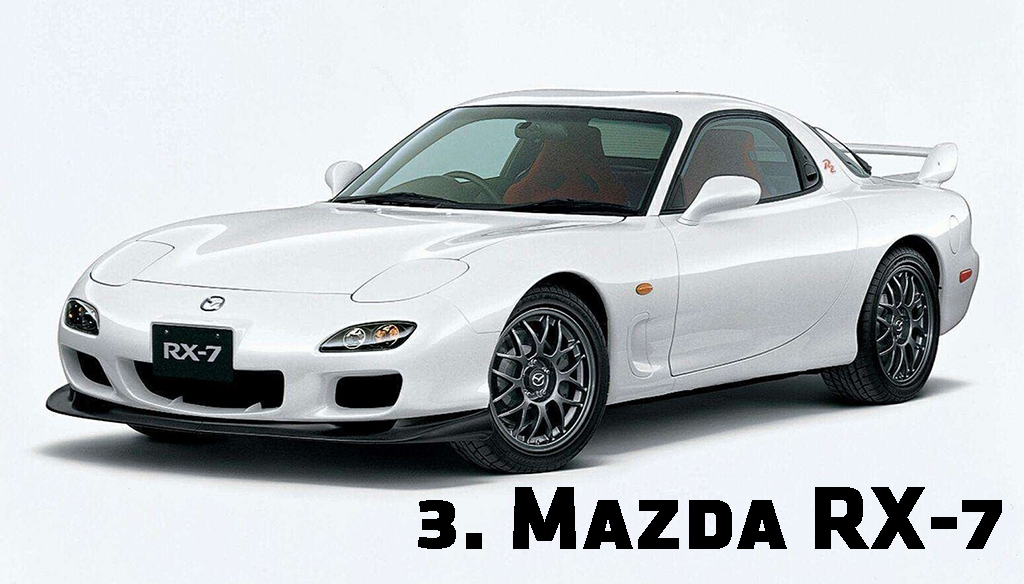 The fact that the gorgeous FD3S only hits third position should give you some idea of the calibre of the cars yet to come. Can you believe that it will soon be 25 years since the FD was first released in Japan? It only takes a quick glance at the astronomical prices of early rotary-powered Mazdas to understand that RX-7s will begin to follow suit. What makes the FD the pick of the bunch is the timeless beauty of its design, its long nose and gorgeous curves reminiscent of a range of 1960s coupes. As well as being an incredibly capable sports car, its success in motorsport has also cemented its popularity with collectors well outside the usual rotary engine fan base. The pick of the bunch is the Spirit R Type A, especially in Spirit R-exclusive Titanium Grey. There were 1500 Spirit Rs made right at the end of FD production in 2002, most of which were Type A. The red factory Recaro seats are shocking for wear, so expect some retrimming of the driver's seat will be required. Close behind the Type A for collectability is the "R Bathurst R", released in 2001, which, unlike the Spirit R, was available in white, blue and yellow. Yellow ones seem particularly sought after. My pick for smart buyers: the 2000 model RZ (pictured above), which got all the goodies of the later Spirit R Type A, and only 175 were made, with a further 150 produced in 2001.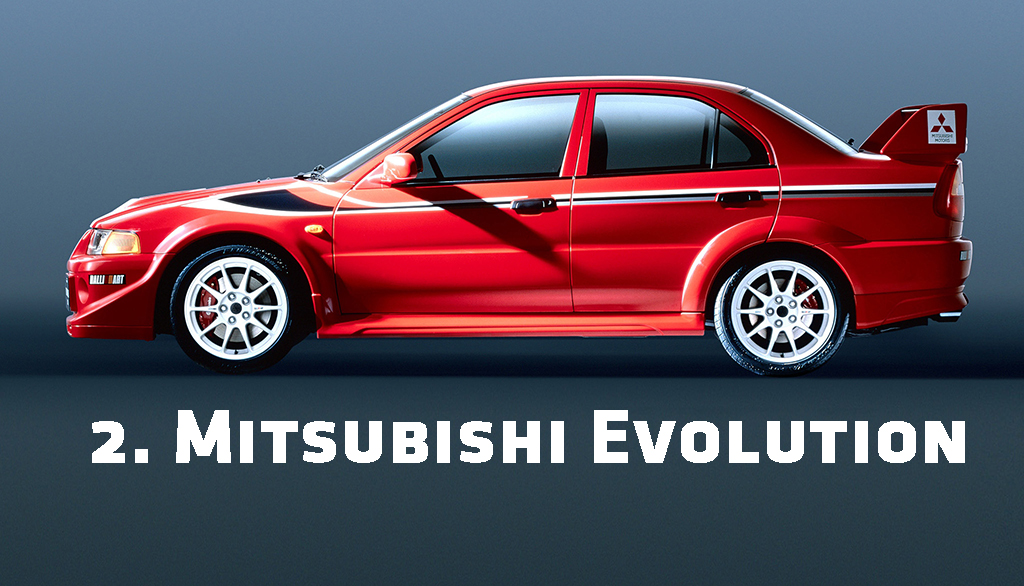 With a solid link to a successful career in rallying, the Mitsubishi Evo road cars were giant killers the moment they rolled off the showroom floor. Jeremy Clarkson helped cement the Evo's legendary status by claiming that, point-to-point, the Evo 6 was one of the fastest and most capable cars he'd ever driven. Later, the team at Top Gear proved this by pitting the UK-only Evo 8 MR FQ400 against the Lamborghini Murcielago and comprehensively demolishing it. The best part about buying an Evo is that you're guaranteed to join an exclusive club: each generation, as a general rule, was only produced for roughly 12 months, which kept total production numbers low. Given their athletic prowess, many Evos have seen track action over the years, and as a result, have met their doom against tyre barriers or Armco. So which ones will be the picks for savvy collectors? The Evo 6 Tommi Makinen Edition sits at the top of the Evo tree; it's the best of the CP9A-based models and widely regarded as the purest driving experience, if not necessarily the quickest. Finding one with the original stripe kit in good condition is very difficult but will be highly prized by collectors in the future. Close on its heels is the Evo 8 MR, which is considered the most sought after of the CT9A models. Look for one in the MR-specific gunmetal grey, with factory optional BBS alloy wheels. After that, start looking at Evo 9 wagons (the only wagon version made) as well as the RS version of any Evo (although the Evo 5 RS is the pick of that bunch). Realistically, all Evos will be adored by enthusiasts and collectors alike in future years, so grab one while prices are still reasonable.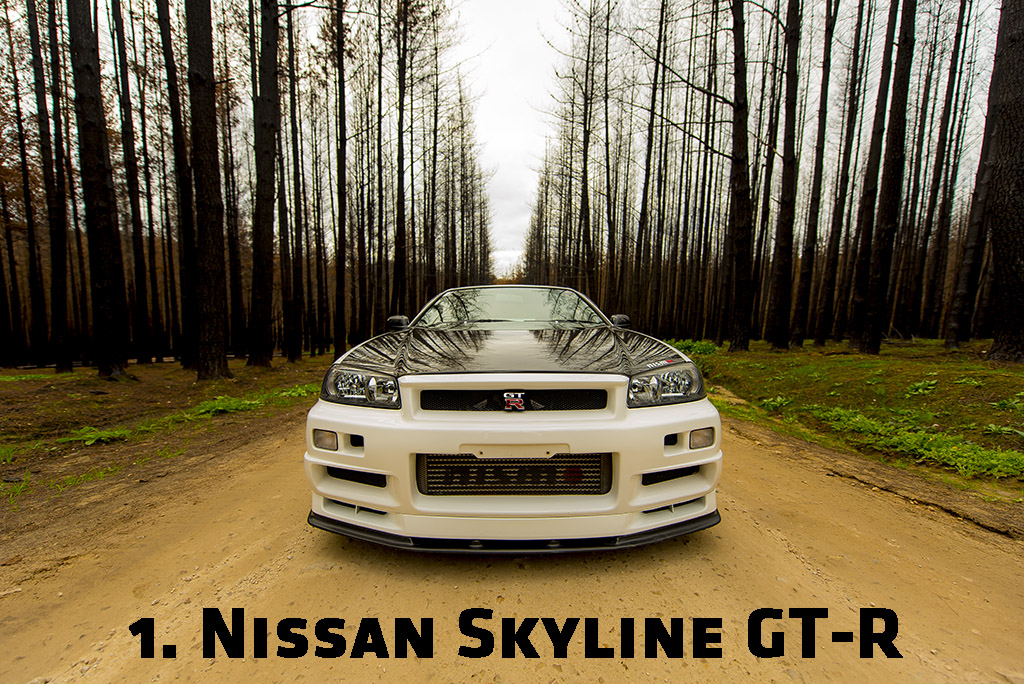 Disclaimer: I own an R34 GT-R, but the auction results out of Japan don't lie!
Collectability is usually determined by rarity and racing history. Tackling the second point, the R32 Skyline GT-R smashed the public's perception of an 'affordable supercar' out of the ballpark. Here was relatively plain-looking coupe loaded to the gunwales with new technology that was able to obliterate the performance stats of vehicles five times its price. It was a massive success at the racetrack too, especially in Group A championships worldwide. In fact, in Australia, the GT-R was so successful that the only way to prevent it winning was to change the category formula to what is now V8 Supercars. Demand from Australian enthusiasts was so high that Nissan Oz managed to sneak 100 R32 GT-Rs out of Japan to sell through their dealerships at an eye-watering $110,000 back in 1991. Needless to say, Nissan struggled to move them all at that money, but buyers who looked after their purchases are finding that values are now heading back towards the original price.
The R34 Skyline GT-R has attained legendary status because not only was it the last of the RB-powered GT-Rs, but because there was a 5-year gap until the R35 GT-R arrived, meaning most fanatics were more inclined to hold on to their R34s than buy a different car. Prices at auction for R34 GT-Rs dropped sharply in 2007 and 2008 as owners traded up to the R35 and the GFC hit, but by 2009 a curious trend had emerged: many R35 owners were selling their new rides and heading back to R34s. Why? Because they preferred the R34's driving experience, even though the R35 was a much quicker car. Of course, when they shopping for an R34, they bought the rarer models in excellent condition with low odometer readings. Consequently, R34 prices started rising again, and have been ever since. Half way through writing this article, I watched a 6,000km M-Spec Nur sell at auction for 50% more than its original retail price – that's a solid investment given the car is only 13 years old and is still appreciating in value. By the time R34 GT-Rs hit the US market aged 25 years, American collectors will be well-educated about which variants to look for and throwing some pretty serious money at them.
If you're after a good investment, start with the rarest variant you can find: any R32, R33, or R34 N1 version is top of the list across the board in that regard, although as a racing version, bear in mind many examples have been 'well-loved'. If you lust after an R32, shop for a V-Spec II (must have the original 17" wheels!), then Nismo version, then V-Spec. The Australian delivered R32 GT-Rs are highly-prized in Australia, but will be of little interest to overseas collectors, limiting their collectability. For R34s, look around for an M-Spec Nur, V-Spec II Nur or M-Spec. The biggest trend recently has been to chase certain colours, so any R34 in Midnight Purple (MP2 or MP3) is also a great investment, but it's vital to check for accident repairs before buying as they're almost impossible to colour match properly.
And what of the R33? The ugly stepsister has always lived in the shadow of its two siblings, sadly. While it will lag behind both the R32 and R34 for collectors, this will make them a great value buy for GT-R lovers on a tighter budget. The 'series 3' GT-R V-Spec with projector headlights is the one to buy, although prices on those hit the bottom of the curve a while ago and have remained very solid since. Just don't ruin the headlights – they'll soon be almost impossible to replace!
So there you have it! Do you own a future classic already? Did we get it all wrong? Let us know below!