Many car fanatics will know that classic Japanese vehicles are starting to find favour with collectors worldwide, with the US leading the charge. The gorgeous Toyota 2000GT sits at the top of the collectible tree, with recent auction prices pushing the benchmark for restored examples beyond USD$1m. The KPGC10 Skyline GT-R and Mazda Cosmo 110S sports cars are, in relative terms, more affordable investments whose values have more than doubled in the last two years alone. I'm one of those people who bought a Mazda RX-3 for $1,500 back in the early '90s; good luck finding one in Australia for under $40,000 these days.
If you've missed the boat on the old stuff, don't despair. There are a number of 'modern cars' (ie under 25 years old) well on their way to approaching 'collectible classic' status that are still available in good condition at reasonable prices. Having said that, savvy buyers are also starting to store them in garages, so don't dilly-dally or fiddle-faddle. Your time to buy is now.
What is driving the current price surge?
Demand from the US, pretty much. Vehicles become eligible for import and registration there once they reach 25 years of age. History has shown that American collectors will pay top dollar for cars with genuine low mileage and solid provenance, but at the moment the US market is still fairly green; ask an American car enthusiast about importing cars direct from Japan and they will struggle to name many available models after the "Neesan Skyline". As a result, most of the cars currently heading Stateside are cheap, wound-back, rusty, accident-repaired rubbish that no other country will touch. This will quickly change as US buyers become better educated about what is available and what to look for, quality-wise.
Combine all the above with a strong US dollar and pent-up demand from US-based Japanese car aficionados  (who are older and now have access to spare cash) and you have what's pretty close to a perfect storm for sellers, and it doesn't look like abating any time soon.
Do modifications matter?
As a general rule, serious collectors will look for completely un-modified cars with genuine low odometer readings. From this perspective, heavy modifications will probably cost you in the long run. But there are two caveats to this rule: 1) if the mods are bolt-ons, they can be unbolted again, so don't be afraid to buy something with light mods, especially if the seller has kept the original parts, and 2) many collectors don't mind period-specific modifications if they're not too overboard. Ever seen a KGC10 Skyline GT-R replica without Watanabe wheels and triple carbs? Case in point.
So let's check out which modern day Japanese cars look set to do well in the future, counting down to number one. Here are the first ten.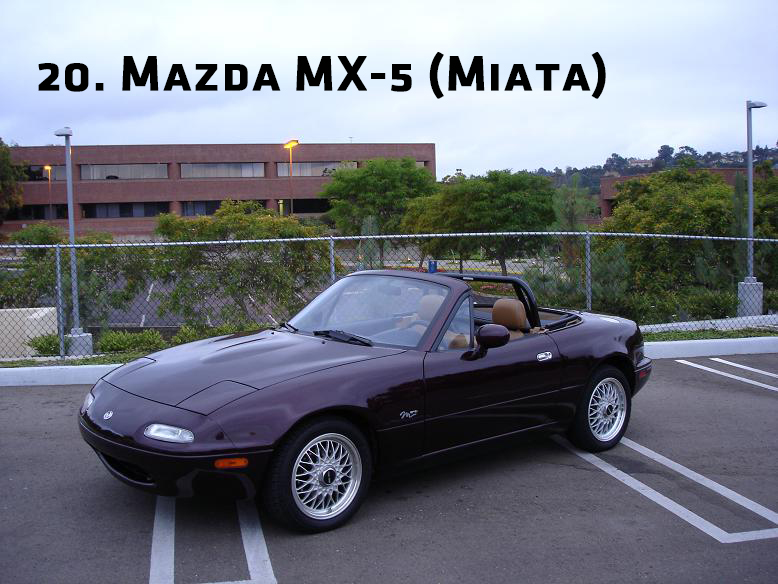 The MX-5 features at the bottom of our list because they're hardly rare, but as with all cars, many will eventually head off to scrap yards and the ones left will be restored and become highly prized. Ever seen an MG Car Club meeting? This will be the same for MX-5s in a few years' time. The MG reference is significant given that the MX-5 filled the same gap and reinvented the genre that had been dead for at least a decade (and made owning a reliable convertible far more accessible to the average punter). Put aside any jokes about hairdressers – take one for a proper ten-tenths drive through the hills and marvel at the chassis balance. It's the early NA6C models that will be the first to rise. They're a great bargain currently, simple to restore and great fun to drive.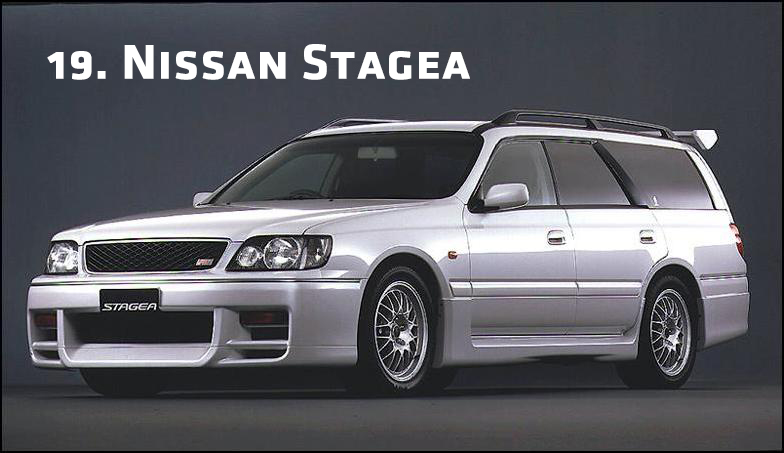 The Skyline connection is what will help the Stagea hold its own in the future. The only problem was the early C34 models were hardly rocketships, with the wagon's weight exposing the RB engine's lack of bottom end torque. Look for the 260RS version, effectively a Skyline GT-R in a sensible frock. After that, the RS Four S in factory manual is the next best option. Realistically, most of the auto versions will probably be cut up as RB engines become harder to source. The later M35 model is a much nicer car to drive every day, but while the Autech version (especially the very rare manual) may attract some trainspotters, there's little else in the range for collectors to get excited about.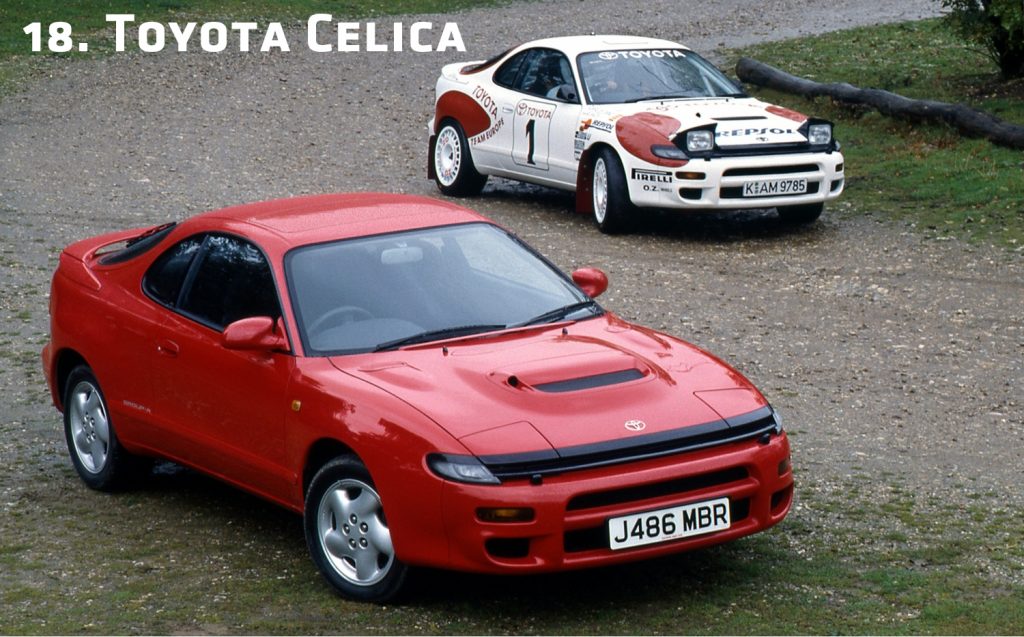 Before you all jump up and down in protest, I should mention that not all modern Celicas will attract much collector interest. It's the connection to WRC that gets them over the line. Many of you will remember the days of Sega World Rally, where drivers could choose between the now incredibly collectible Lancia Delta Evoluzione or… the ST185 Celica GT-Four. Most GT-Fours will be collectible longer term, but keep an eagle eye out for the limited edition WRC homologation version (variously called the RC, Carlos Sainz edition or Group A Rallye) with water-air intercooler and a host of other goodies. The later ST205 GT-Four will also follow the 185's prices upwards. Want a fun-to-drive car for under $2K? Try nabbing a 160-series Celica SX with the full-fat 3S-GE engine. Despite being FWD they were quite a capable sports car back in the day.
A classic RWD open top sports car with a cracking naturally-aspirated VTEC engine – what's not to love about these? Stick with the earlier 2.0 litre model that had an 8,800rpm rev limit. The S2000 never sold in huge numbers when new, which will help their cause later on when collectors come hunting. Look at the booming values of classic Honda convertibles  like the S600 as a guide for where the S2000 is likely to head. At current prices, they're great value for money, too.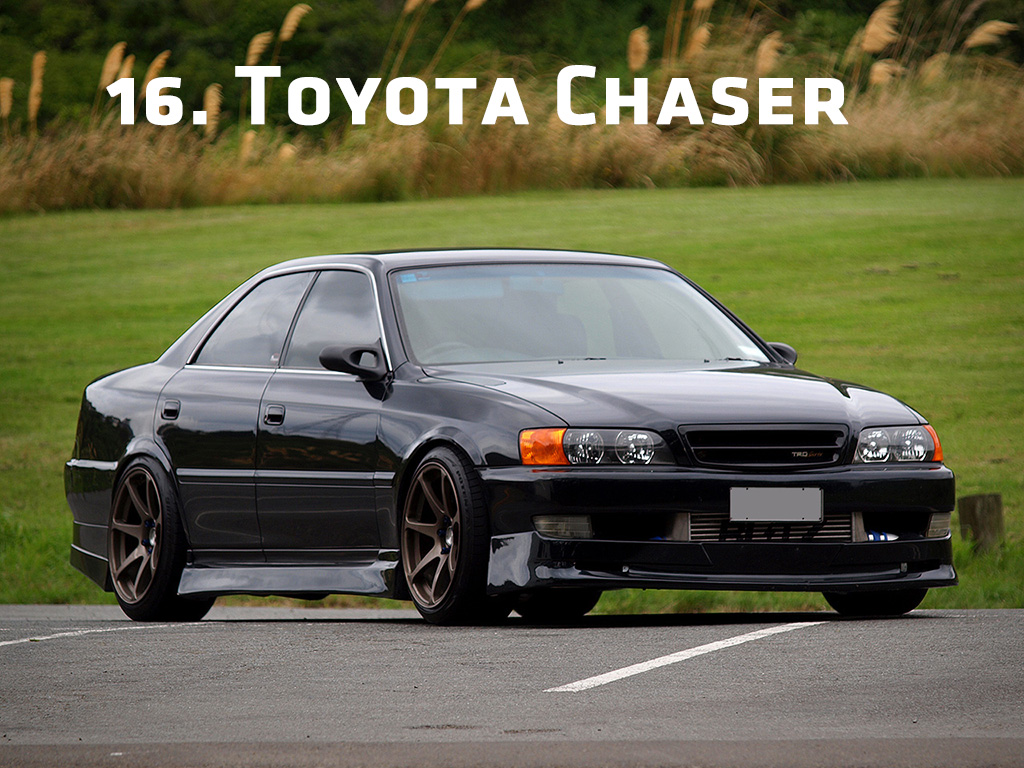 The 1990s were a glorious time for car lovers in Japan, with a wide range of turbo RWD weapons on offer that were never sold anywhere else in the world. The epitome of this genre is the JZX100 Toyota Chaser: it ditched the twin-turbo setup of the JZX90 for the near-bulletproof  VVTi-and-single-turbo 1JZ engine, but came without the added weight of the JZX110 that followed it. Sure it was packaged in something that looked like a Camry, but that merely served to give it sleeper appeal; police officers who love to book Skylines barely take a second look at a Chaser. Chasers have long been popular with drifters, so numbers have dwindled quite rapidly in recent years. For a good investment, buy one with factory-fitted manual transmission, as prices for clean examples moved past the equivalent JZX110 versions a long time ago. The plain-Jane look of the Chaser means future collectors are unlikely to care too much about examples with light mods (exhaust, wheels, suspension).
Aahhh the forgotten rotary. So why does the Cosmo get a mention on the list? Three rotors and two turbos worth of goodness: the 20B engine. So many Cosmos have been cut in half at Japanese wreckers for their engines that good examples have become seriously hard to find. Don't bother with the 13B turbo versions, the 20B is where it's at for rotary collectors. The best part is they are hysterical to drive; the interior is like a leather-lined gin palace, all early 1990s-spec floating electronic dashboards and stuff, but stomping on the loud pedal will fry the rears all the way through first and second. I really wish the 20B engine found its way into a luxury sedan, as Mazda had originally planned before dumping the Eunos brand. Look for the later model Cosmo Type SX with better (ie firmer) suspension and black trim.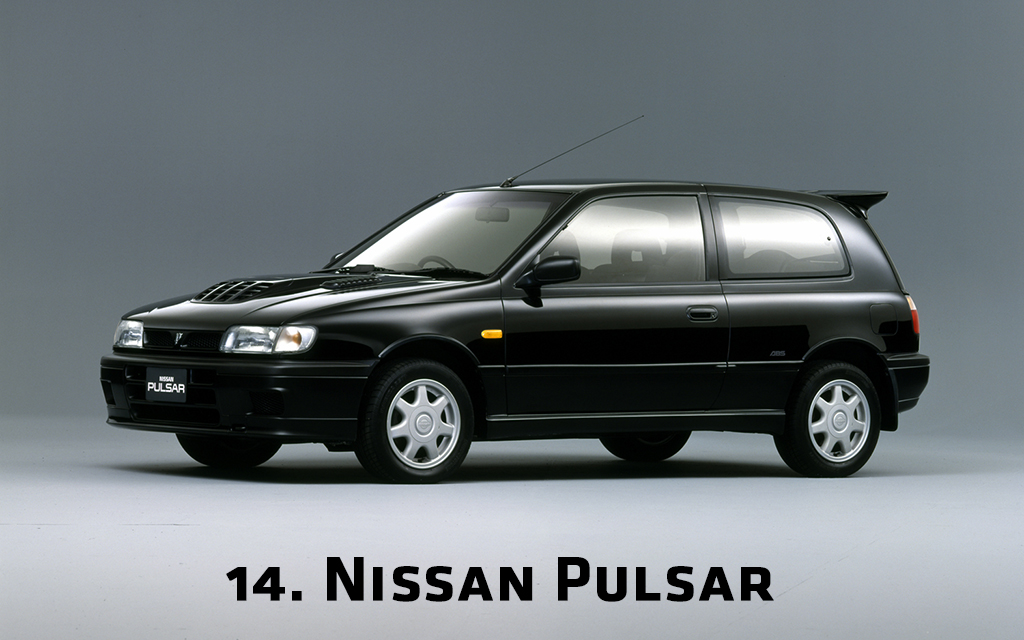 As with the Celica, it's the link to motorsport that collectors will love. The N14 Pulsar GTi-R was an incredibly capable rally (and road) car back in the early '90s. Had Nissan not also released the Skyline GT-R in the same era, the GTi-R would have received far greater recognition than it did. If you can find a good one, I doubt you'd lose money if you did a resto (while parts are still available) and kept it for a few years. Check for the factory Nissan umbrella that slots into the B-pillar on the driver's side – most have been lost over the years. The other racing Pulsar that also deserves a mention is the N15 VZ-R N1 version, packing a screamer SR16VE, which, as the name suggests, was a homologation special for N1 racing in Japan.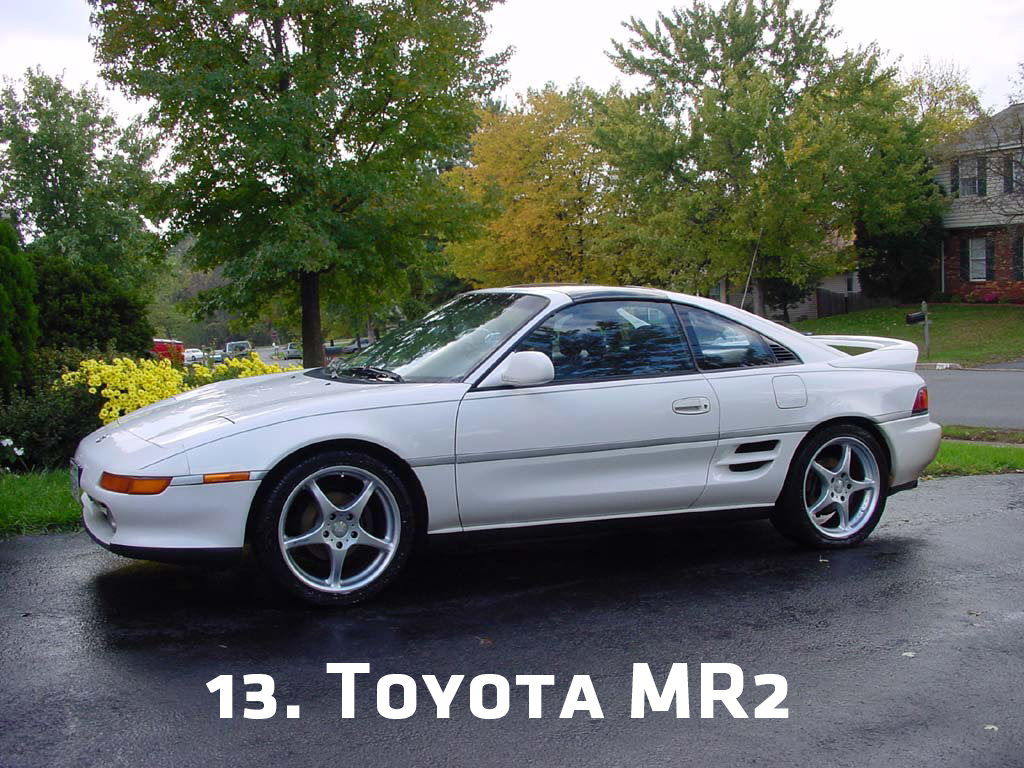 The early '90s was a bit of a golden era for Toyota. Hell, even the Tarago was a huge leap forward in terms of design. I love that someone had the balls to even conceive a low-cost mid-engined car and see it all the way through to production. The supercharged AW11 is a smidge old for our 'modern' criteria so let's take a closer look at the SW20 MR2. As with many mid-engined cars, the handling can catch out any driver not accustomed to weight sitting over the rear wheels. But punch hard out of a corner, the boost comes on, the rear end squats and sticks like poo to a blanket and the world is a beautiful place. The pick is the turbo model, and avoid the targa roof option as they tend to be both squeaky and leaky with age. There was a super-rare SW20 MR Spider convertible that, if you can find one, would be a neat collectible for an astute buyer. That's Spider with an 'i', not the batshit-boring W30 Spyder that followed, which signalled Toyota's return to building whitegoods on wheels.
It's probably a little unfair to lump all the Kei-class cars in together, but the theory behind why they're all collectible is the same. The Suzuki Cappuccino and Autozam AZ-1 (made by Mazda) were super-light, fun-to-drive sports cars that cost stuff all to buy back when new. The Honda Beat, being non-turbo, was taken a little less seriously, but deserved better given its 660cc engine was running individual throttle bodies. The Alto Works RS/R of the early '90s was the purest iteration of the Kei-class hot hatch genre, and available in both FWD or AWD. What made them legendary among enthusiasts (and therefore collectible) was that the turbo 3-cylinder engines were easily tuned and could withstand an incredible amount of boost. Doubling the Japanese-mandated 47kW was not difficult at all. It has taken 20 years (ignoring the Daihatsu Copen) for the new Alto Works and Honda S660 to revive the category once again, leaving lovers of tiny sports cars now clamouring for the older stuff.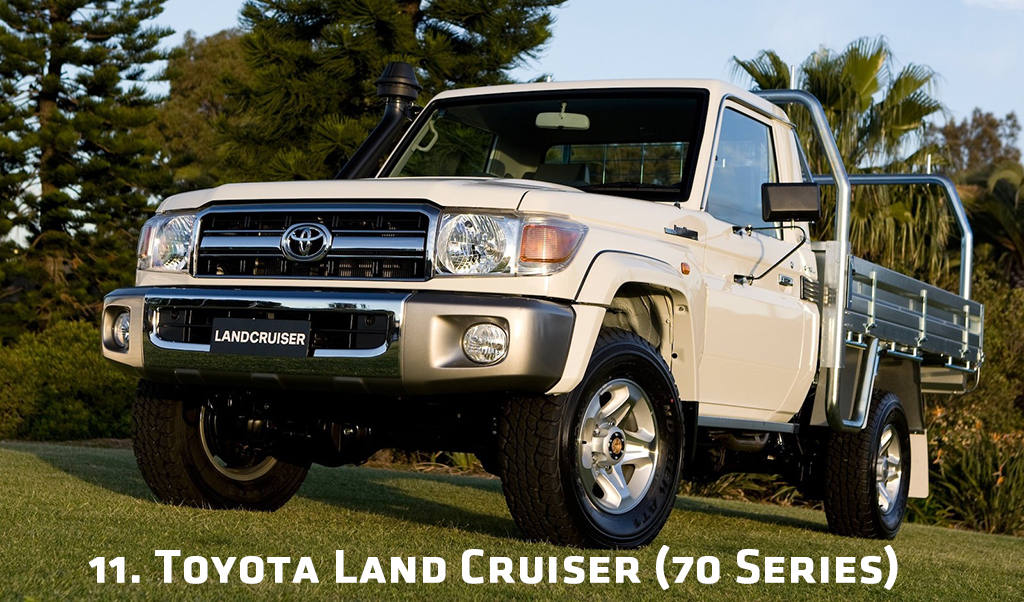 Sorry if some of you just choked on your drinks; yes this one is a little out of left field. The J70 series Land Cruiser was never sold in the US, and human nature being what it is, therefore holds great appeal to true Toyota lovers based there. What sets the Aussie models apart from the J70s sold elsewhere in the world is the delicious 1VD-FTV V8 turbo diesel engine, sold from 2007 onwards. Toyota US opted not to fit the engine to their Tundra or Lexus LX models, possibly because it wasn't considered large enough to compete with the likes of the Cummins diesel-powered Dodge Ram. The result is that good V8 diesel Land Cruisers (both the 70 series and to a lesser extent the J200) will become quite desirable in the US once they hit 25 years of age, and given that supply will be limited to what is still left in Australia, expect prices to stay strong.