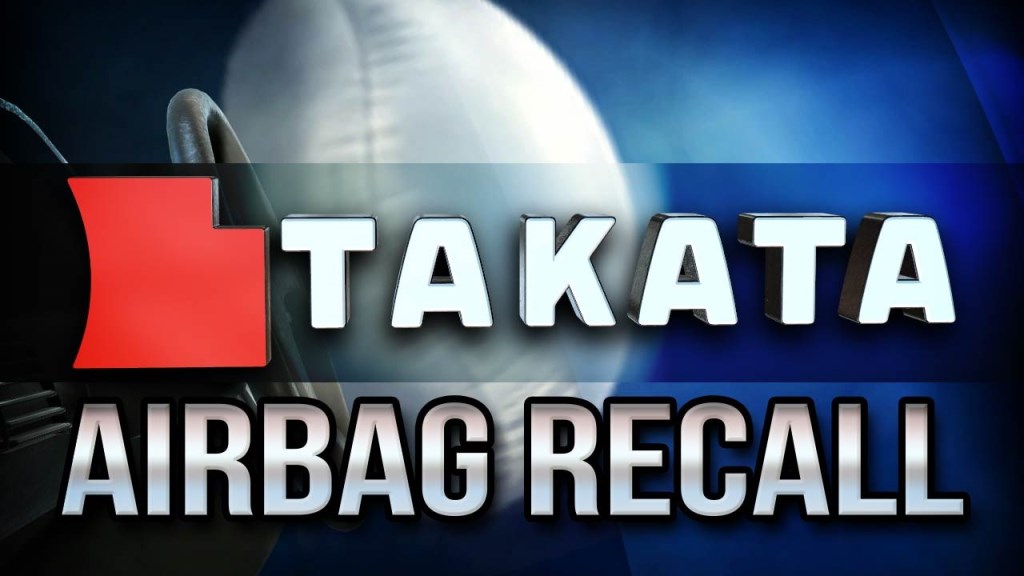 With all the hype in the media about the Takata airbag recall, it's little wonder our phone has been running hot with import owners wondering if their cars are affected. So I thought I'd whip up a quick FAQ (bearing in mind I'm no airbag expert) to help you understand what is going on, and what to do.
So what the hell happened?
Takata in Japan is one of the world's largest airbag manufacturers, covering something like 20% of the global vehicle market. At some point they discovered that one particular type of inflator in their airbags was allowing moisture to get into it. The end result, in Takata's own testing, was that when the airbag went off, pieces of shrapnel were also fired at very high velocity into the poor bastard copping the airbag. So what did Takata do? Swept it under the rug and hoped that no-one would notice. Bad move.
How serious is the threat?
Serious enough that it can kill. In the event of an accident serious enough to set off an airbag, you will have shrapnel fired directly at your head and neck if the inflator is faulty.
So I've been driving around in a death trap all these years?
No, which also explains why the recall is so huge. The degradation occurs gradually, over many years, so it took a long time to realise there was a problem. Cars regularly exposed to moist air or heavy rain, in tropical areas for example, would most likely be affected sooner. Suffice to say that if your car is one of the affected models and is over 10 years old, you'd better make it a priority to get it checked.
How big is the scale of the recall?
On a scale of one to ten, about 458. It's the biggest recall in automotive history. Last estimates put the number of affected vehicles worldwide at over 100 million, with 2.1 million vehicles in Australia alone. And herein lies the problem: Takata doesn't just happen to have 100 million redesigned inflators sitting out in the back shed. Even at full production, it will probably another 5 years just to manufacture and distribute them all. To make matters worse, Takata has now gone bust. While the Japanese government will inevitably bail them out to save international embarrassment, these sorts of things delay production even further.
Why not pull all the cars off the road until they're fixed?
The scale of the problem would cause chaos worldwide if all the affected vehicles were ordered off the road. Remember, this is a problem that MAY occur over time, so governments around the world are instead having to grit their teeth and allow affected vehicles to keep being driven while waiting for the new inflators to be produced.
How long do I need to wait for a replacement inflator?
Even in Japan, dealers are saying a minimum of 18 months for most vehicle owners to have their inflators replaced. This isn't the dealer or manufacturer playing games or avoiding having to do the work. There are simply not enough parts to go around. Everyone around the world is in the same boat in that regard.
My local dealer just replaced my inflator with the exact same type! I'm outraged!
The local media has had a field day reporting that 2/3 of Aussie-delivered vehicles with potentially faulty inflators have had them switched for the same part. But save the outrage: the current 'faulty' inflators are more readily available in Australia, and while installing one in your car won't ultimately solve the problem, it's a good stop-gap measure that will make your car safer until the re-designed inflators become available in coming years.
The $64m question: is my car affected?
If your car is Aussie-delivered, it's easy, just click here and check if your car is on the list. If so, head to your local dealer and work out a solution.
If you're driving an import, it gets a little trickier. The basic list of cars affected is here. It's worth revisiting that page periodically, because it seems as though new makes and models are regularly being added. A quick glance over the list suggests that the following SEVS-eligible imports may be affected – EP3 Honda Civic Type R (2005-on), CT9A Mitsubishi Lancer Evo 8 and 8MR, Mitsubishi Delica D:5, Z12 Nissan Cube, AH10 Toyota Alphard (all variants), ANH20 Toyota Alphard and Vellfire (up to 2009), JZX110 Mark II, Blit and Verossa. Having said that, please make sure you double check the full list for yourself to make sure I haven't missed any. UPDATE: a full list of manufacturer websites is listed at the bottom of this article.
I have an import and my car is on the list (or might be) – what do I do next?
If your car has been complied via SEVS, you are within your rights to contact your compliance workshop to arrange to have the repairs completed. If you've only imported your car in the last 12 months, chances are the recall has already been completed, as it's a requirement for compliance in Australia. Of course, many compliance workshops may have closed down, or you may be thousands of kilometres from them and unable to take your car in. Additionally, many workshops themselves are still in the dark about what to do, as it is still currently almost impossible to get the new parts needed to complete the recall. Option 2 (and a better option in my opinion): go and get your original chassis number (not the Aussie VIN on the compliance plate) and give a dealer in New Zealand a call to double check. From there, ask the question as to whether or not they can at least supply a new inflator (possibly free of charge) when they finally become available, and then get a local mechanic to swap it over. It's not quite the quick-and-easy solution available to local car owners, but it's a solution nevertheless.
Still got questions? Reply below and I'll do my best to answer.
Update June 2018:
The various manufacturers in Japan have checking sites set up so you can plug in your chassis number to confirm whether or not you need to get your airbags replaced. Click on the relevant link.